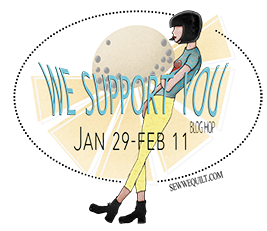 There are some wonderful projects today!
Thanks to all all these lovely ladies who have sewn their support today
This has been a glorious celebration of
beauty,
strength,
love,
support,
life!
Thank You!
The hop may be ending but the support goes on and on.
Everyday we have a new opportunity to sew our support and
send our love out into the world.
... just keep sewing ...