Miss Katniss shows her support!
My quilty kitties and I are getting ready for the ...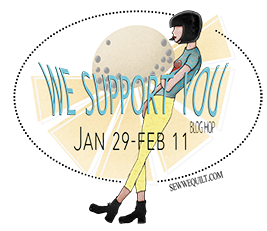 where two new blog hops being planned ...
The sign-ups open this Saturday for the
Also in the works is the
in April.
2015 is getting off to a great new year of blogging and hopping and sewing along!
I hope to see you sewing and participating, too!
:)